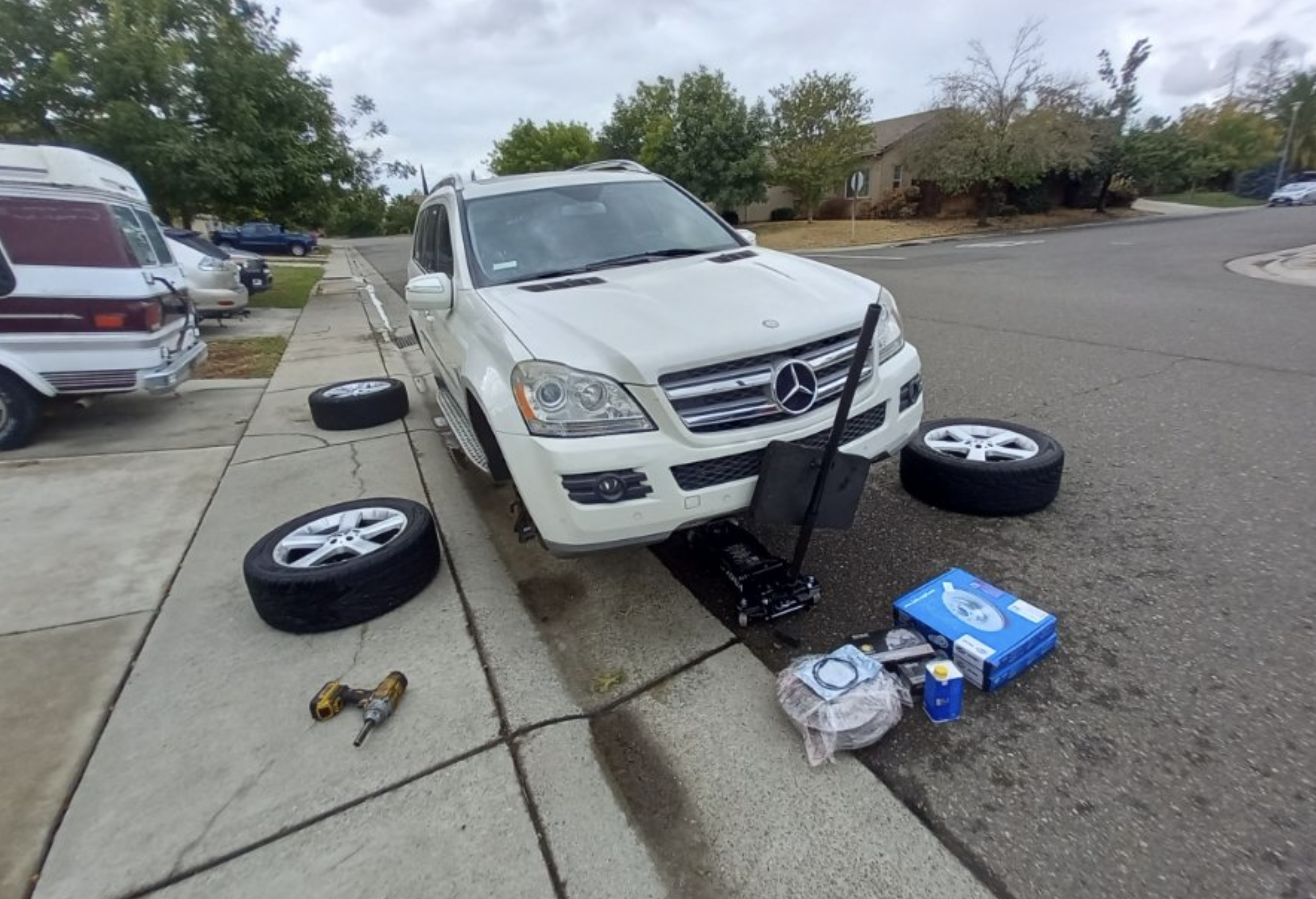 What We Offer
Reno Pro Mobile Mechanic provides a comprehensive range of automotive services tailored to the needs of Reno residents and visitors. Our team of skilled technicians is proficient in everything from routine maintenance, including oil changes and tire rotations, to complex engine diagnostics and transmission repairs. What truly distinguishes us is our commitment to convenience; we bring their expertise directly to your location, whether it's your home, workplace, or a roadside emergency.
Engine Repair
Empowering Performance, Ensuring Reliability – Engine Repair Excellence at Your Service
Spark Plugs and Ignition Coil
Igniting Excellence, Powering Precision – Spark Plugs and Ignition Coils, Your Engine's Perfect Partners
A/C Repair
Cool Comfort, Hot Service – A/C Repair Excellence for Every Drive
Car Mechanic
Driving Confidence, Expertly Crafted – Your Journey, Perfected by Our Car Mechanics
Tire Replacement
Rolling Assurance, Swift Renewal – Elevate Your Drive with Precision Tire Replacement
A/C Repair
Brake with Confidence, Repair with Precision – Elevating Safety, One Brake at a Time
Expertise on the Go
With a team of skilled mechanics and fully-equipped service vehicles, Reno Pro Mobile Mechanic ensures that your vehicle receives expert attention wherever you are.
Personalized Service
Reno Pro Mobile Mechanic takes a personalized approach to each customer, tailoring their services to meet your specific needs.
Time Efficiency
By choosing Reno Pro Mobile Mechanic, you avoid the time-consuming process of dropping off your vehicle at a traditional repair shop and waiting for the repairs to be completed.
Reno Pro Mobile Mechanic
Reno Pro Mobile Mechanic stands as a premier on-the-go vehicle repair service, dedicated to providing a seamless and stress-free repair experience. With a steadfast commitment to delivering dependable and effective solutions, we offer a comprehensive array of repair services to customers in Reno and the neighboring areas. Our team of seasoned mechanics is fully equipped to address any vehicle issue, be it engine troubles, brake issues, flat tires, or a dead battery.
What distinguishes Reno Pro Mobile Mechanic is our emphasis on convenience and adaptability. We recognize the inconvenience of having to tow your vehicle to a repair shop and wait for extended periods for the repairs to be completed. That's why we present a mobile repair service that brings the repair shop directly to you. Our mechanics arrive at your doorstep, armed with the necessary tools and expertise to carry out all essential repairs on the spot.
We extend our services to ALL of Washoe County.
Whether you find yourself stranded on the roadside or simply require a routine maintenance check, Reno Pro Mobile Mechanic is the premier service provider for all your vehicle repair needs. Contact us today to schedule an appointment and experience the convenience and peace of mind that comes with on-the-go vehicle repair.
Call Reno Pro Mobile Mechanic at (775) 871-1909.
Mechanics Who Do Not Disappoint
Reno Pro Mobile Mechanic takes great pride in being a premium mobile vehicle repair service that has been faithfully serving Washoe County for over a decade. Our team comprises ASE-certified mechanics who possess the expertise and know-how to work on a wide array of vehicles, ranging from cars to trucks, SUVs, and crossovers. This ensures our customers receive outstanding auto care they can rely on.
Our core objective has always been to offer convenience and adaptability to our valued customers while guaranteeing that their vehicles receive the utmost level of service. We recognize the significance of having a dependable means of transportation and understand the impact a vehicle breakdown can have on our customers' daily routines. That's why we provide on-the-go vehicle repair services that come directly to your driveway, ensuring your vehicle is swiftly back in operation.
At Reno Pro Mobile Mechanic, we are wholeheartedly committed to delivering Washoe County top-notch auto care from seasoned mechanics. Get in touch with us today and allow us to demonstrate why we are the preferred mobile vehicle repair service provider in the area.
Areas We Service
Having reliable transportation means a lot, and everyone in Washoe County deserves top-quality auto care. That's why we provide our mobile vehicle repair services to customers throughout the area, no matter where they are located.
Spanish Springs
Cold Springs
Verdi
Incline Village
Washoe Valley
Gerlach
Wadsworth
With our on-the-go vehicle repair service, accessing exceptional auto care is just a phone call away. You won't have to worry about towing your vehicle to a repair shop or trying to drive a disabled vehicle to someone's garage. Our fully mobile service brings the repair shop directly to you, regardless of your location in Washoe County.
Our mobile trucks are equipped with cutting-edge tools and technology, ensuring that we can deliver top-notch auto care to our customers, regardless of the type of vehicle they have. Whether you require routine maintenance, major repairs, or emergency roadside assistance, our team of ASE-certified mechanics is ready to provide you with the reliable and efficient service you need.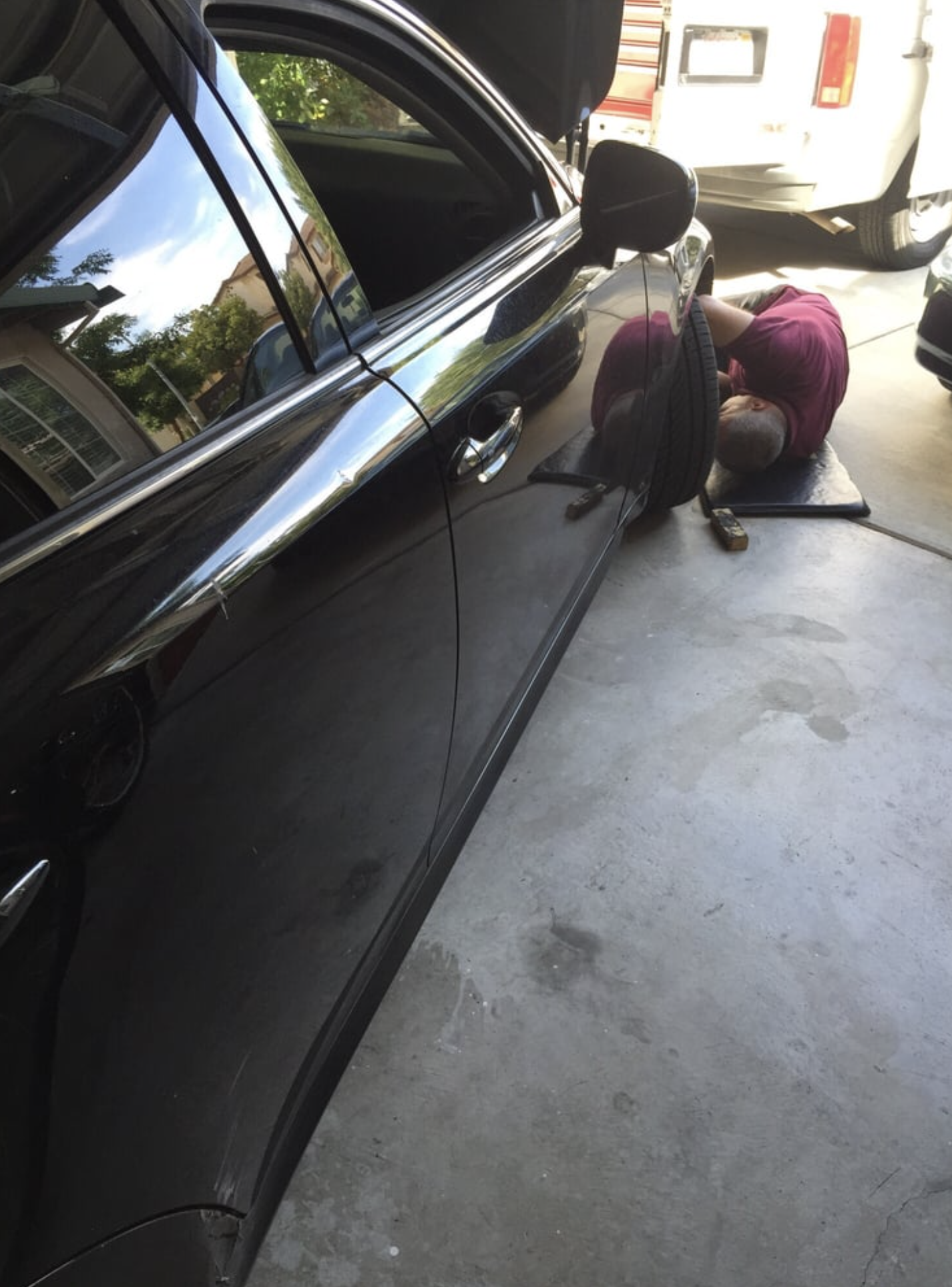 Always Willing To Assist
Central to our operation is the practice of treating our customers with the utmost care and respect. Our mechanics are approachable, and we always prioritize addressing any questions you may have about your vehicle.
Our team goes the extra mile to elucidate the required repairs for your vehicle, along with the underlying rationale (should you wish to delve into the details). If you're curious about the intricacies of the repair process, we're more than happy to walk you through it, step by step. We aim to ensure our customers feel assured and well-informed about the work being carried out on their vehicles.
Moreover, we hold transparency and honesty in high regard. You won't encounter any hidden fees or attempts to push unnecessary services. We provide transparent pricing and only recommend services that we genuinely believe are crucial for the safety and longevity of your vehicle.
When you opt for Reno Pro Mobile Mechanic, rest assured that you're enlisting a team of affable professionals who are committed to delivering outstanding service while treating you with the utmost care and respect. Reach us at (775) 871-1909!
Reno Mobile Engine Repair
Reno Pro Mobile Mechanic is a specialist in the repair of both gasoline and Diesel engines, offering solutions to a spectrum of issues including poor fuel efficiency, difficulty starting, misfiring, and excessive exhaust smoke. Our team of proficient mechanics boasts extensive experience and possesses the requisite tools to handle even the most intricate engine repairs.
We initiate the engine repair process with a thorough diagnosis that pinpoints the underlying issue. Subsequently, our seasoned team confers with you on repair options, offering transparent pricing and presenting a clear timeline for the completion of the work.
Whether you require a minor tune-up or a comprehensive engine overhaul, our mechanics are adept at delivering top-quality results. We exclusively utilize high-quality parts and materials, and we stand by our work with a guarantee of satisfaction.
Don't allow engine troubles to leave you stranded on the roadside. Reach out to Reno Pro Mobile Mechanic today for trustworthy engine repair services. Our team is committed to delivering exceptional service and ensuring your prompt and secure return to the road.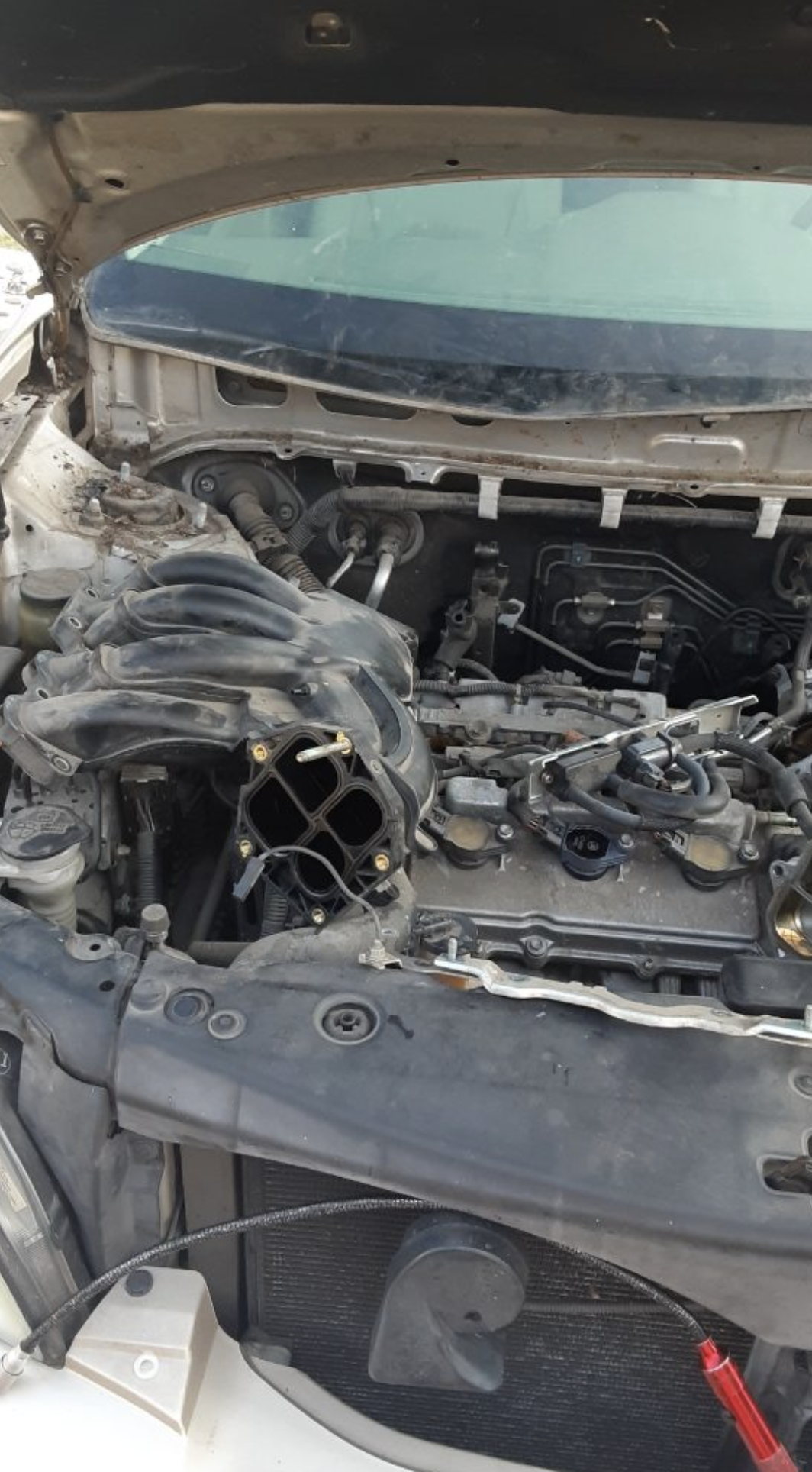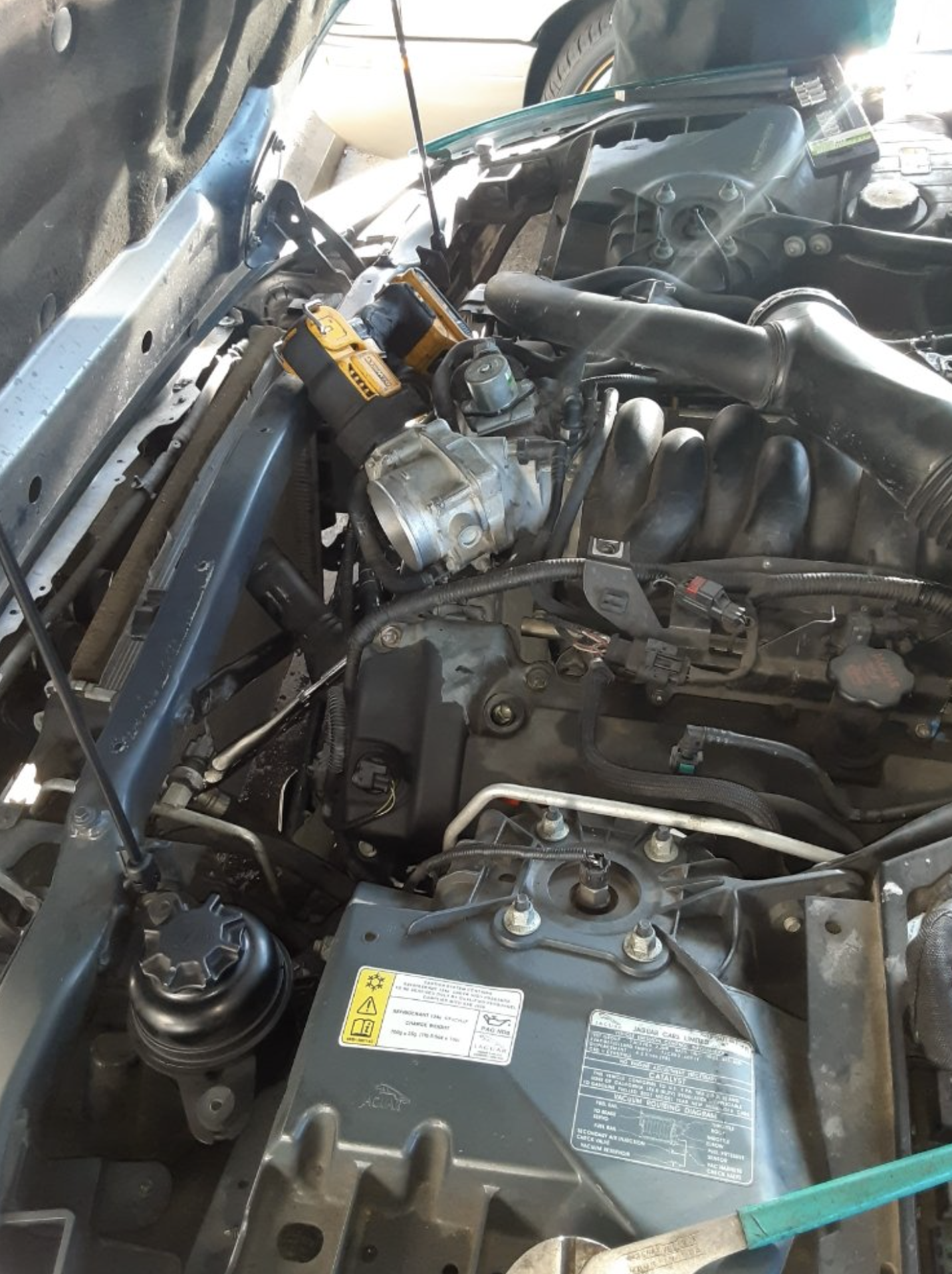 Electrical Problems—No Problem At All!
Dealing with electrical problems in vehicles can be a significant inconvenience for owners. Issues like broken lights, weak batteries, and faulty cables are common challenges faced by older cars. Our team is well-prepared to tackle a wide range of electrical repairs and services, all from the convenience of your driveway.
Whether you're contending with a malfunctioning charging system, wiring complications, lights that aren't functioning properly, problems with dashboard switches, ignition issues, or any other electrical component, our experts know to pinpoint the problem and carry out the necessary repairs to get your vehicle back in operation. We utilize only top-quality parts and materials, and we back our work with a satisfaction guarantee.
Additionally, our team is proficient in performing routine maintenance tasks like spark plug and spark plug wire replacements, as well as more intricate tasks such as alternator and generator replacements.
By opting for Reno Pro Mobile Mechanic, you'll save time and the hassle of having to take your vehicle to a service center. Instead, we provide service right in your driveway. So, if you're contending with any electrical issues, don't hesitate to reach out to us today to schedule your appointment. Our team is here to help you get back on the road swiftly and safely.
Dial (775) 871-1909.
At-Home Brake Repair
Dependable brakes are a crucial component of any vehicle, and at Reno Pro Mobile Mechanic, we understand their paramount importance. Our brake services are comprehensive, and we deliver them directly to your doorstep for your utmost convenience. Whether you're noticing squeaking or grinding sounds, encountering a pulsating brake pedal, or observing reduced braking performance, we have the expertise to diagnose the issue and carry out the necessary repairs to restore your brakes to optimal functionality.
Our skilled mechanics are well-prepared to handle a full spectrum of brake services, including the replacement of brake pads, discs, drums, calipers, reservoirs, and lines. We exclusively use top-tier parts and materials, and we stand by our work with a satisfaction guarantee.
Opting for our mobile brake services not only saves you time but also spares you the inconvenience of driving your vehicle to a traditional garage. Our team can conduct the essential repairs right in your driveway, ensuring a swift and hassle-free service that gets you back on the road with confidence.
Whether you require routine brake maintenance or are facing specific brake-related issues, reach out to Reno Pro Mobile Mechanic for reliable and personable brake services that you can rely on.
Call us at (775) 871-1909.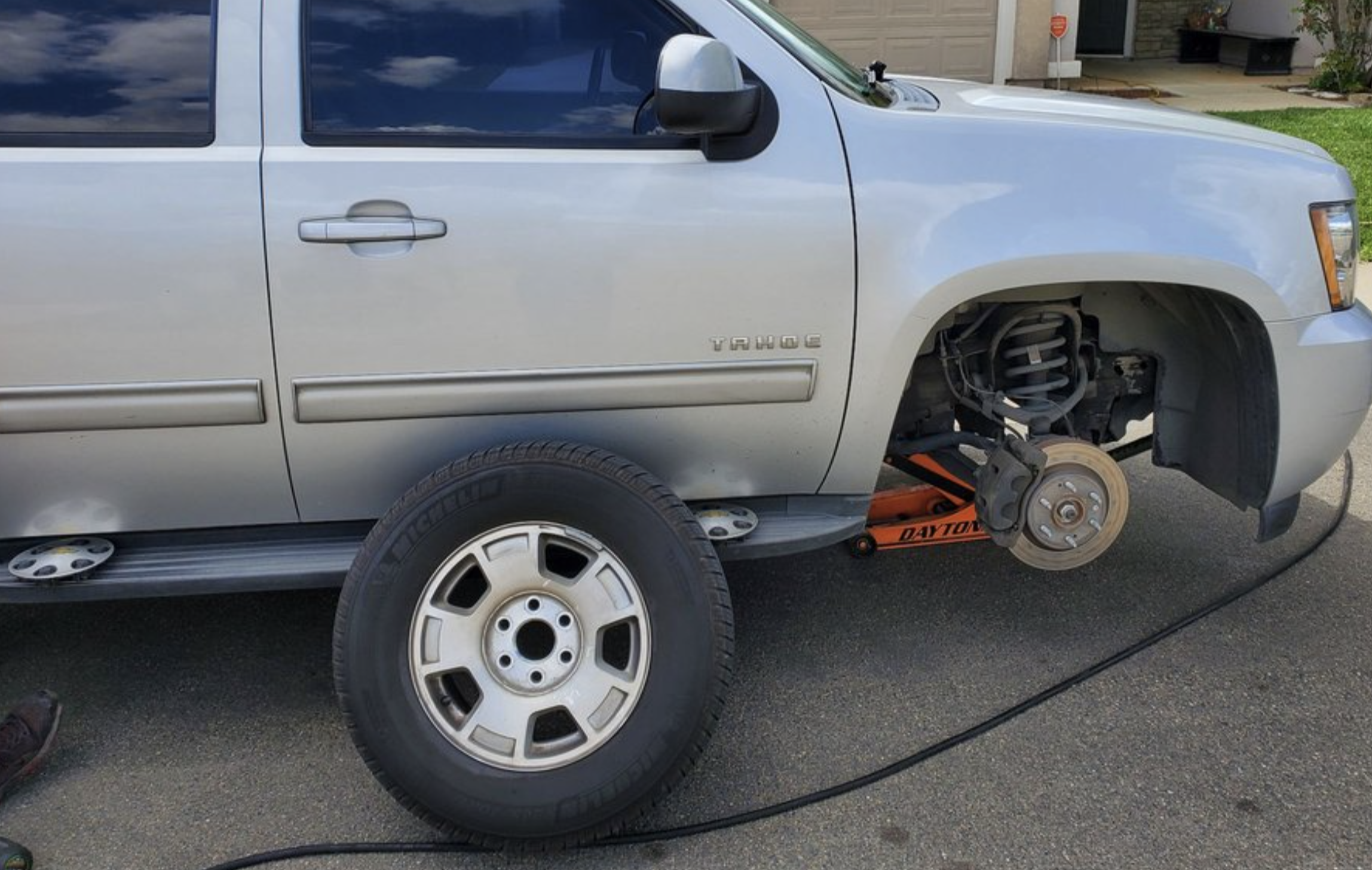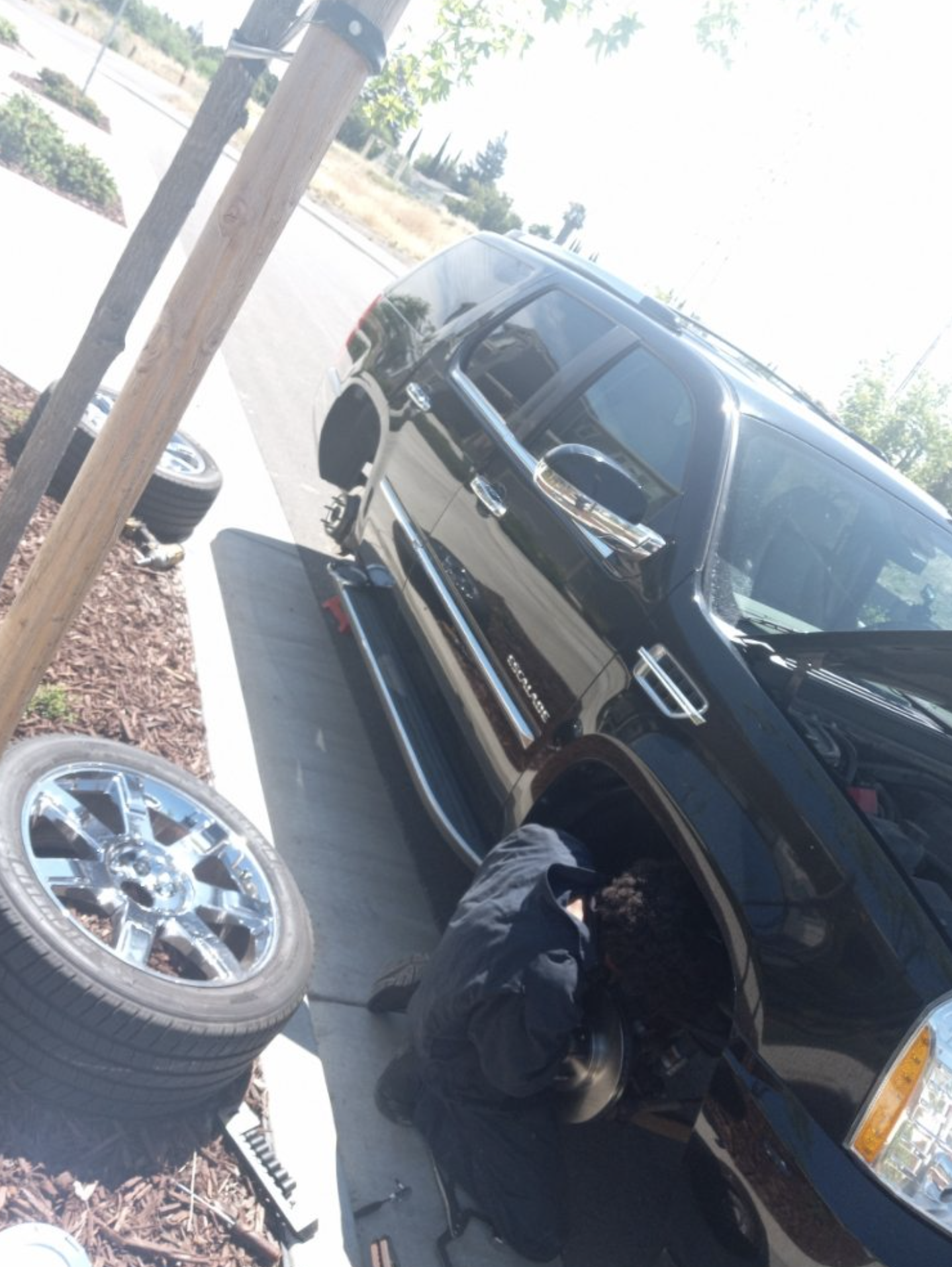 Reno Mobile Tire Service
Ensuring your vehicle is equipped with safe and reliable tires is paramount, and at Reno Pro Mobile Mechanic, we fully grasp this importance. To safeguard your well-being on the road, one of our seasoned mechanics can conduct a thorough examination of your tires, evaluating their condition, which includes assessing tread depth and inflation levels. If we detect any indications of wear or damage that may jeopardize your safety, we will furnish you with recommendations for suitable replacements.
We firmly believe in offering our customers nothing but the finest tire brands and products. Whether you require all-season tires or ones specifically designed for winter conditions, we have an array of high-quality tire options to cater to your distinct requirements and budget.
Don't allow worn or damaged tires to compromise the safety of you and your passengers. Get in touch with Reno Pro Mobile Mechanic today to arrange your tire service appointment. Our team is dedicated to ensuring that your vehicle is equipped with tires that are both secure and dependable, enabling you to drive with confidence and peace of mind.
Reno Timing Belt/Timing Chain Replacement
Maintaining your engine's peak performance hinges on the condition of your timing belt, which harmonizes the movements of the crankshaft and camshaft. Even minor wear and tear on the timing belt can lead to irregular engine timing, resulting in rough running or misfires. In more severe cases, a snapped timing belt while in motion can cause significant engine damage, including bent valves or camshaft issues.
To preempt these potential problems, we conduct thorough inspections of the timing belt for signs of wear and damage during routine oil changes. We scrutinize for indicators like cuts, cracks, stretching, or any damage from engine oil.
The replacement and adjustment of a timing belt, as well as engine timing, is an intricate task that demands the expertise of a skilled technician, much like the ones you'll find at Reno Pro Mobile Mechanic.
Should your vehicle's engine exhibit any performance issues, our team of experts can evaluate the condition of the timing belt and engine timing, and perform any necessary repairs or replacements. We ensure your vehicle is safe to perform by conducting a thorough examination for any additional damage within the engine.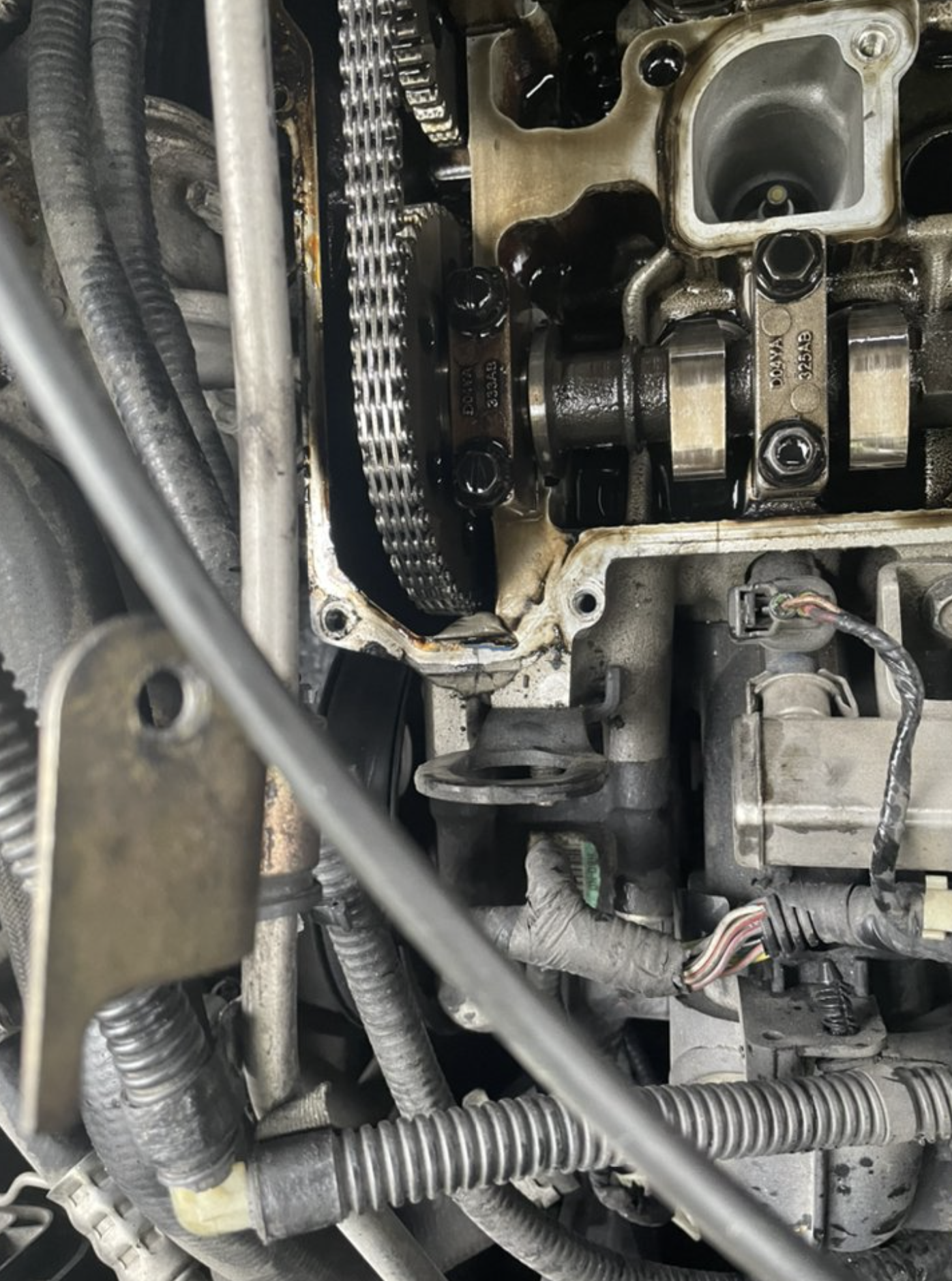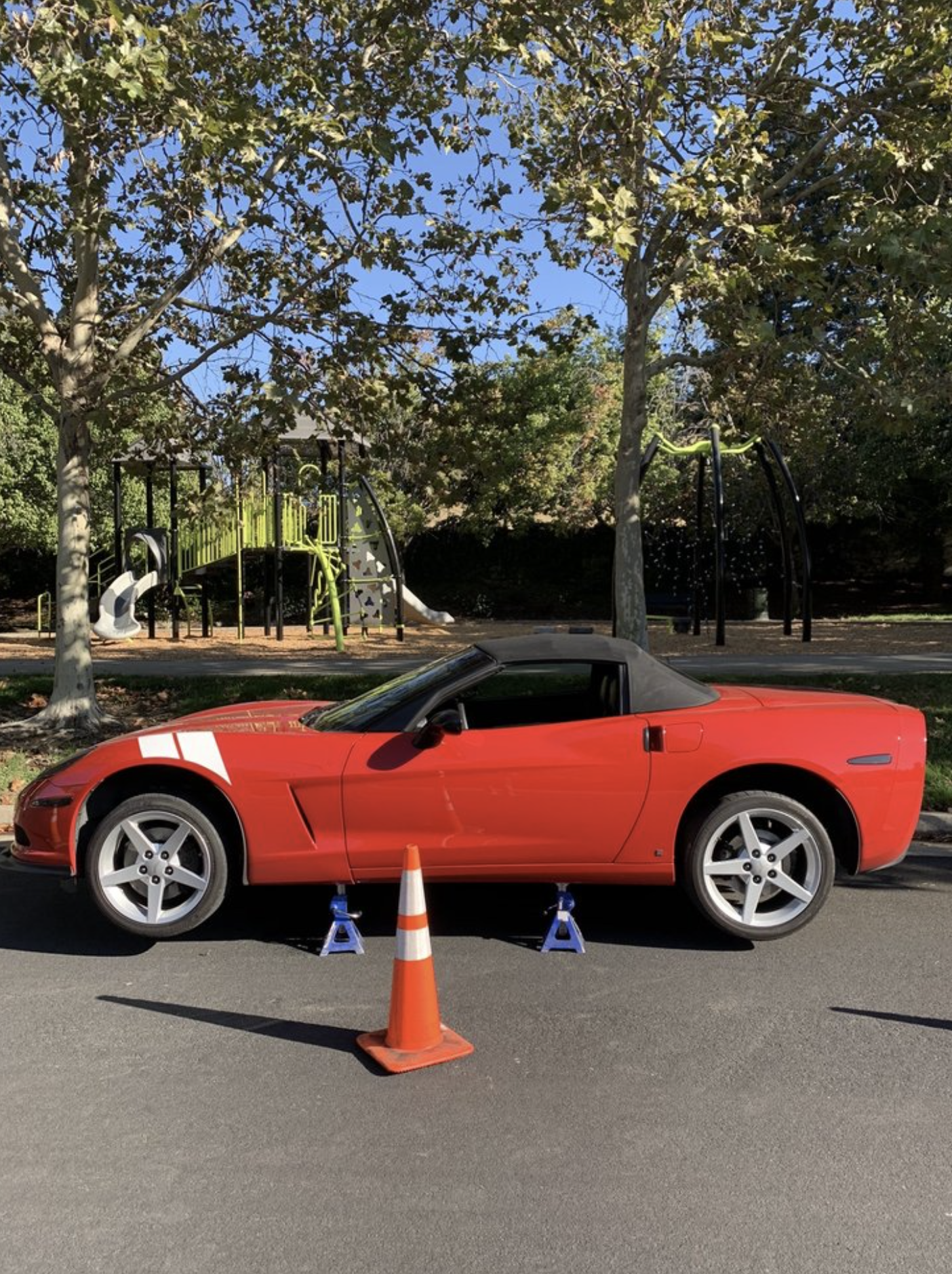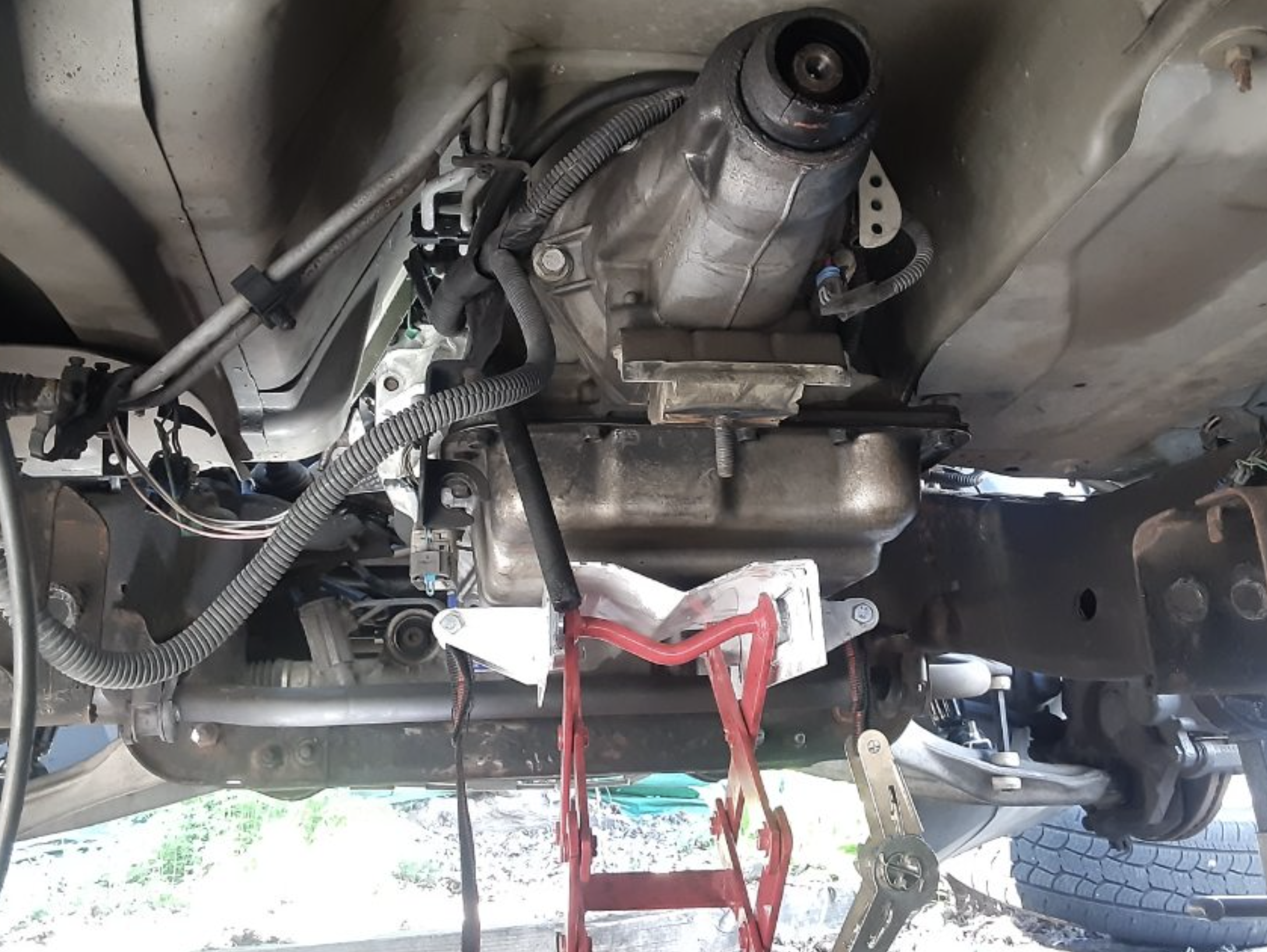 Bringing The Garage To You
Our trucks are fully equipped with the tools and expertise needed to carry out vehicle repairs right in your driveway or even at your workplace. This level of convenience is taken to the max, reaching an unparalleled level. While other companies focus on delivering food or retail products, we believe your mechanic should be no different. That's why we're here.
Arranging transportation to a traditional garage can be a hassle, consuming valuable time. That's precisely why we present a distinctive solution—we bring the entire garage experience directly to you. Our well-equipped trucks are stocked with all the essential tools and gear to handle a wide array of repairs and maintenance services for your vehicle, be it in your driveway, office parking lot, or any other location that suits you.
Our mobile service is designed with your convenience in mind, saving you both time and the inconvenience of making a trip to a garage or waiting in a service center. Consider it done whether it's a routine oil change, brake repair, or engine diagnostics.
No more juggling your schedule or taking time off work just to get your car serviced. Our team of seasoned mechanics is committed to delivering dependable and efficient service, all while upholding the highest standards of workmanship. Choose Reno Pro Mobile Mechanic for all your auto repair and maintenance needs and experience a level of convenience that sets a new standard. Dial (775) 871-1909!
Satisfaction Guaranteed!
Reno Pro Mobile Mechanic stands as a beacon of automotive convenience and expertise in the heart of Nevada. Offering unparalleled service, our team of skilled mechanics arrives at your location with fully-equipped service vehicles, ensuring your vehicle receives professional attention without the inconvenience of a traditional garage visit.

Reno Pro Mobile Mechanic made my brake repair hassle-free. The mobile service is a game-changer, and the mechanic's expertise was evident. Transparent about the repairs and efficient in execution. I trust them for quality automotive care.

Having my car's engine repaired at my location was incredibly convenient. The mechanic was skilled, and the straightforward communication made the entire process stress-free. A reliable choice for mobile automotive service

Reno Pro Mobile Mechanic is my go-to for automotive needs. The convenience of on-site service is unbeatable. The A/C repair was done with precision, and the transparency in communication left me impressed. Highly recommended!
Call The Finest Mobile Mechanics Around
At Reno Pro Mobile Mechanic, we take great pride in delivering top-tier mobile mechanic services to Washoe County. Our proficient technicians are well-equipped to address a wide spectrum of mechanical problems across various vehicle types, including cars, trucks, motorcycles, and even boats. We understand that mechanical hiccups can strike at any moment, often leaving drivers feeling stranded and frustrated. That's precisely why we bring our full-service garage directly to you, ensuring you receive convenient and dependable repairs no matter where you're located.
Whether you're grappling with brake issues, electrical system glitches, tire troubles, or engine malfunctions, rest assured that we have both the expertise and the tools to swiftly and safely get you back on the road. Don't let mechanical setbacks impede your progress. Get in touch with us today and let us be the shelter under which you find reliable mobile mechanic services in Washoe County.
Call Reno Pro Mobile Mechanic at (775) 871-1909.